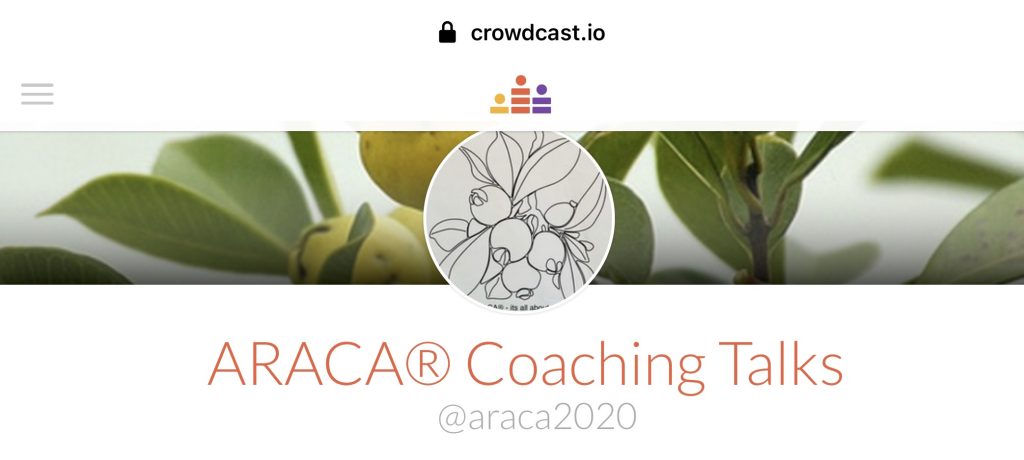 ARACA® Coaching Talks™ 🇬🇧/🇩🇰
Every week we publish a new event in our global Crowdcast in both English and Danish.
The titles and content will focus on coaching themes close to our hearts:
We help executives increase their psychological flexibility when:
1. Solving crisis
2. Preventing stress and burnout
3. Improving effectiveness, innovation and flourishing
4. Growing young leadership talents,
faster than any other coaching methodology.
We will share our point of view in every event, within the field expertise of our followers and clients .
Click here to follow or save your spot for the our next free crowdcast
Welcome to ARACA® Coaching Talks™ – its all about you.
powered by Crowdcast